I know I've been hiding out a while with a few misc posts here and there, but I needed a break. I've gotten back into an old hobby.... reptiles.... specifically ball pythons. But enough of that.

It all when down at Kelly's place on Dec 1st! Feb 2nd.... 8 bouncing baby bulldogs! 3 males, 5 females.
4 of them are spoken for. I have 2 males, and 2 females available.... $1500


Nielsen's I'll Knock You Out aka Fraizer x Aslum's Candy Kisses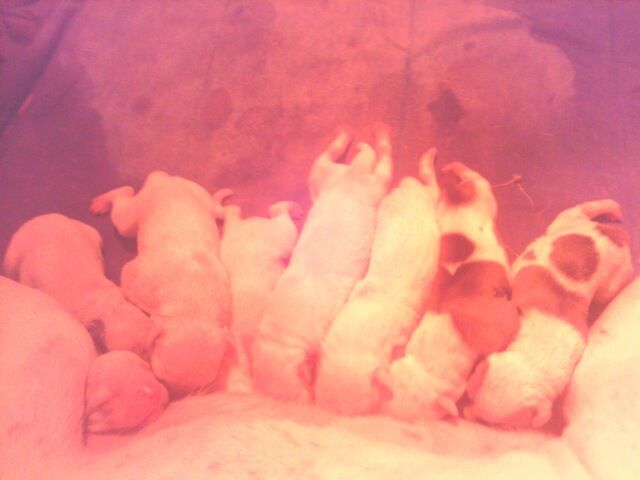 I'll post some better pics real soon!