I have two females available from my breeding between Despicable Me and Kamikaze. Both parents are ICH Clear and DNA profiled, so pups will be as well. This breeding also has some common OSB/Tyson blood in the background, making the peds a pretty cool combo. (Historically speaking Tyson x Fas breedings produce really nice dogs.) Both of these girls have great temperaments- very confident and outgoing. Studebaker blood has some fire to it, so I recommend obedience training- which is really a no brainer for AB owners, anyway.

Since I have so much Studebaker blood, I am not planning on doing anymore inbred litters for the next 2+ years. Pedigree: http://www.pedigreedatabase.com/breeding.result?father=1904768&mother=1304410

Pups come with a 2 year health guarantee. Please contact me for more info: 208-283-9435 call or text or email: bulldogginmama@hotmail.com

Rogue, aka Cranky Face- this girl is firey!
and the most typey.. she has a HUGE head and I think she is going to look a lot like her sire, Gru. She ought to be a pretty freaky female. She has a docked tail.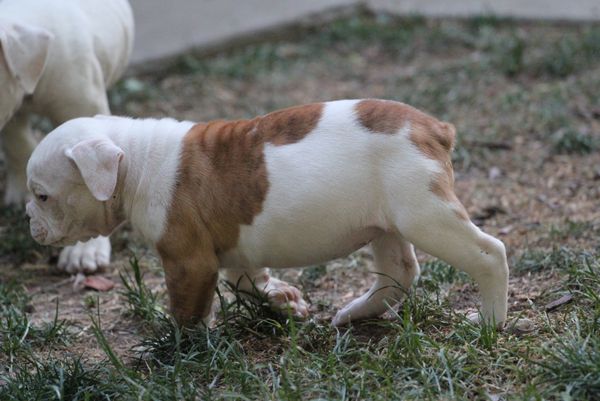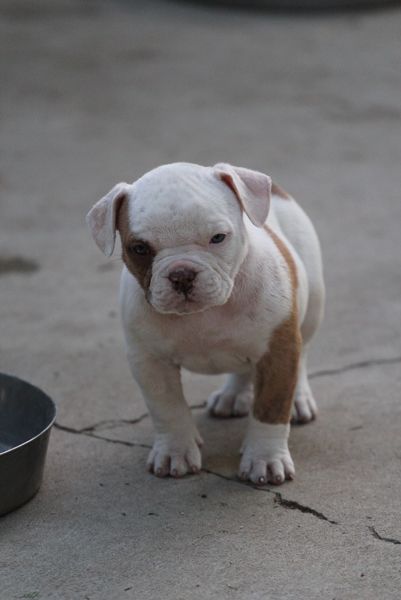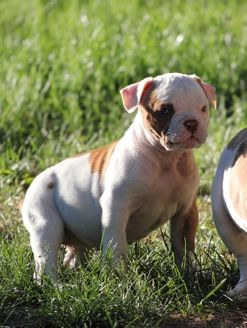 Mirage- this is the biggest female. Super sweet pup- she is the mellowest pup in the litter. She has a blue eye.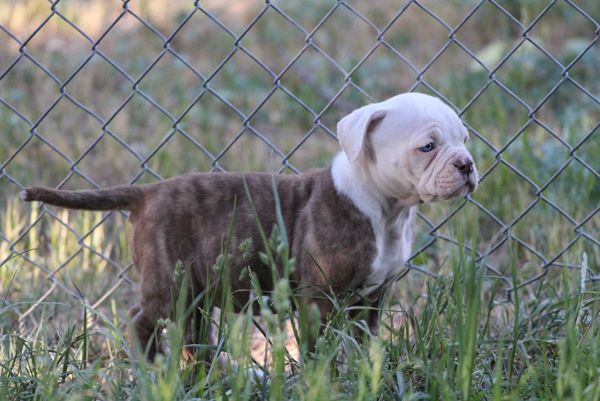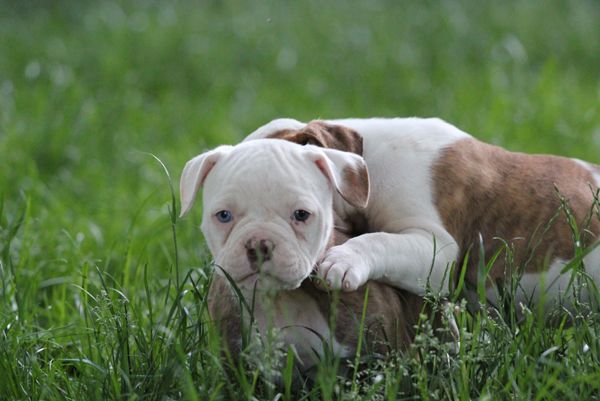 Thanks for looking! Contact me for more info..