Here are these two guys at 7wks 4days. This litter was whelped via supervised feedings every feeding starting 3 days of age. That is the most I have supervised any litter, usually it's just done up to or after 2 was of age. It is quite a chore to supervise every feeding, I do 3, 4, & 5, feed every 3 hrs wk 1, every 4 wk 2, & every 5 wk 3. It's a big chore I am glad I did. I've heard pups needs parental guidance/influence for a portion of their early life, but I'm not sure about that. Contrary to that I think a highly human interactive dog will do better coming from this back ground. I have noticed that these pups are very different from each other, but both even more different from all previous litters. These pups dog not bark or whine for feed, food, or attention. It's weird because they do this but at the same time seem more dependant and bonded to me. Seems to be a result/side affect of the supervised feeding, time will tell. Here are a few pics snapped yesterday.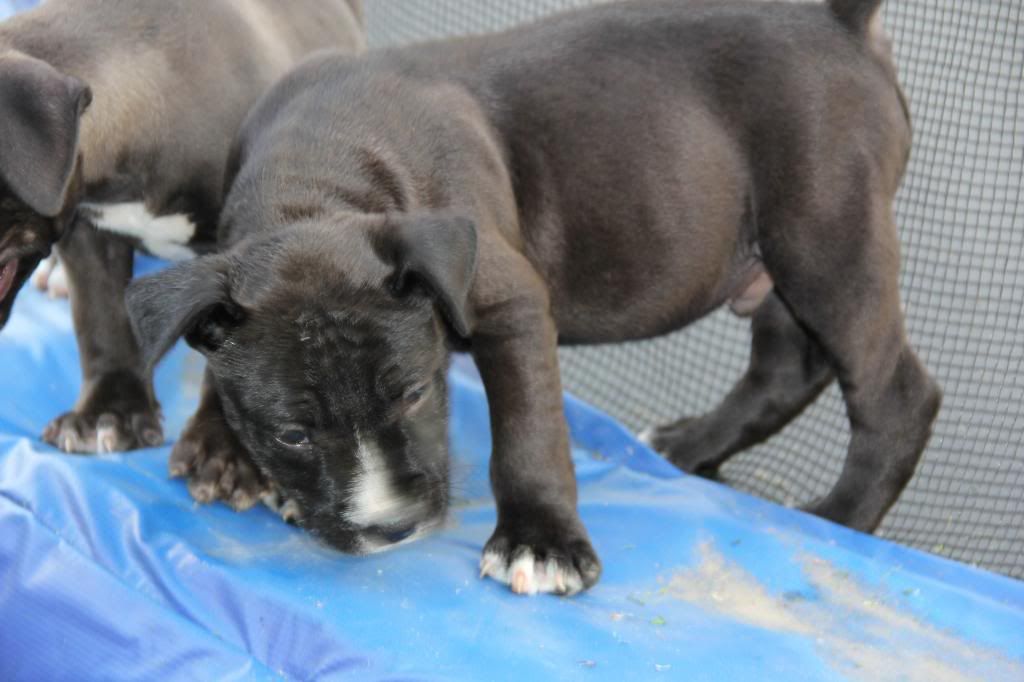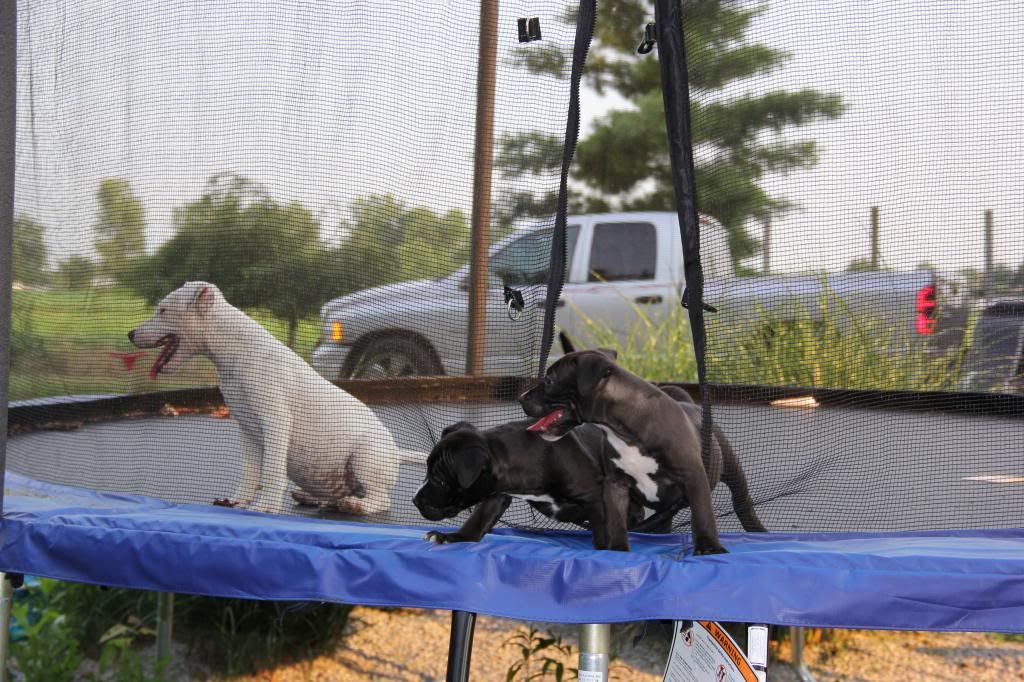 The two out front will be bred, white with head in door is only female of these four

---
My closet is transparent, transparency is magnetic.